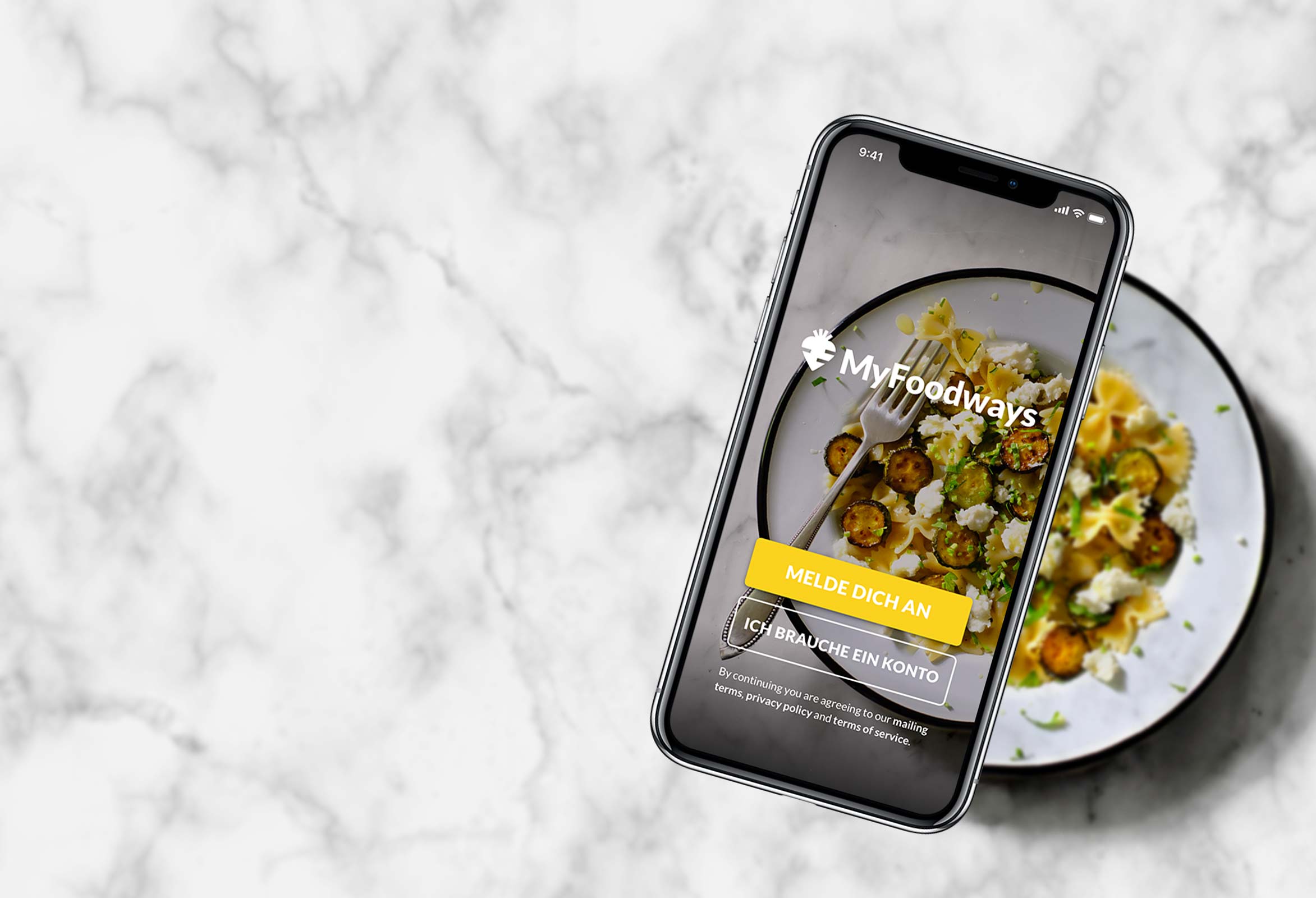 Auf Deutsch: Nutzungsbedingungen // En Français: Conditions d'utilisation
Terms and conditions
Scope
These Terms of Use apply to the MyFoodways App (hereinafter "App"), which is provided by Foodways Consulting AG (hereinafter "Provider") for private use, free of charge. The Terms of Use and Privacy Policy are binding for all users. By downloading or using the App, the user accepts these Terms of Use and this Privacy Policy. Please read these documents carefully before using the App.
Terms of Use
Scope and conditions of use
The App is made available exclusively for personal, non-commercial use. No other use is permitted without the express written consent of Foodways.
The App is available for iPhones from iOS version SE, but it is optimised for iPhones from version 6. Use of the App requires an Apple iTunes Store account. Apple has its own Privacy Policy, for which Foodways is not responsible. For more information, please visit Apple's website.
Foodways does not provide support for problems regarding the performance or presentation of the product. Foodways assumes no liability in this regard. Foodways reserves the right to assert any claims for damages against the user.
Foodways services
The content and scope of the product made available to the user are determined, regardless of how they are used, by the Terms of Use and the Privacy Policy.
The product is generally available 24 hours a day, 7 days a week. Foodways reserves the right to limit and/or temporarily suspend these operating hours for technical reasons or to modify the App.
Liability
Subject to mandatory legal provisions, Foodways accepts no liability for direct or indirect damage caused by the use of the App.
We take great care when creating our content, but there is no guarantee that all content is accurate, complete and up to date. The use of this information and data must be in compliance with Foodways ownership and copyright and is taken at the user's own risk. Foodways accepts no liability for the use of the App. We regret that we are unable to answer nutritional queries about information received from the App. Please contact a medical professional, especially with regard to specific ingredients or whether products are suitable for those with allergies or intolerances.
The content published in the App may also originate from third parties. Foodways and its partners do not guarantee that this content is accurate, complete or up to date. Foodways accepts no liability. In the event of violations of these Terms of Use or infringements of rights, the user expressly exempts Foodways from any liability and accepts full liability to Foodways for damages. The same limitations of liability apply to the employees and representatives of Foodways.
Copyright and other intangible assets
Foodways reserves all copyrights and other proprietary rights to the product including layout, software and content. In particular, publishing, modifying, offering, selling, duplicating, distributing, sending, renting and licensing the editorial and other content of Foodways (texts, pictures, graphics and tables) is only permitted with the explicit consent of Foodways.
Furthermore, the production, transfer and/or sale of second-hand works is not permitted. It is forbidden to display the product in whole or in part using technical aids (e.g. "framing").
Last update: 8 October 2018